We ♥︎ honesty! We may earn a commission through affiliate links on this page at no extra cost to you.
It's a new year, and many people have made it their new year's goal to get healthier or lose some weight.
One of the most popular things for people to try are detox products.
The main goal behind them is to help you get rid of excess weight by cleansing your body so that you can then proceed to put only healthy foods back into it.
The X-Pulsion detox drink is one of these products, and if you're curious about its effectiveness, read on.
Last update on 2022-10-02 / Affiliate links / Images from Amazon Product Advertising API
Just a heads up, this is a rapid cleansing drink designed to pass a urine test. That is NOT what true detox is about. This site specializes in genuine body cleansing via whole food, plant-based systems.  Still, we strive to review all detox options in hopes of providing the information you need to choose a detox program that's right for you.
What exactly is the Xpulsion Detox?
Toxins all around you, whether you live in the city or in the middle of nowhere, and the X-Pulsion detox drink claims to help you get rid of those toxins.
The way it works is simple:
It strips the urinary tract of toxins for up to eight hours after you consume it.
Advertisements for the product claim it tastes great and is easy to use.
It comes in two different flavors – Pink Lemonade and Purple Grape.
Some websites have more flavors available than just these two.
The drink is also designed to flush out everything that is bad for you, so if you find yourself having to provide a urine sample because a prospective employee requires it, this drink is supposed to enable you to have a clean, chemical-free urine test in the end.
Unfortunately, most of the online reviews found on the XPulsion "cleanse" claim the product simply doesn't work.
How to use X-Pulsion for Best Results
The directions for detoxing are a little complicated as well.
The company suggests that you:
Chill the bottle first
Shake it well before consuming (the entire bottle at once)
Wait 10 minutes
Then fill up the bottle with water and drink it
Urinate as often as possible during the first hour after consuming it
It also claims that you can be "toxin-free" for up to 8 hours afterward.
(Air quotes for sarcasm…)
You're also supposed to test your urine on the 5th go to get the best results.
In addition, some of the directions included with the product are very vague.
They never specify which toxins are actually removed or how they are removed – besides peeing them out, and true detox is so much more than that.
And it makes suggestions such as not smoking for several days before you drink it, making sure you exercise when you're using the drink, and eating only healthy foods.
The problem is, all of these suggestions may be the reason the user is passing a urine test in the first place, so one has to wonder if the drink has anything to do with a chemical-free test in the end.
Last update on 2022-10-02 / Affiliate links / Images from Amazon Product Advertising API
Pros and Cons of X-Pulsion
Yet another problem is that there is little to no information on the company that makes the XPulsion cleanse – a company known as Herbal Extreme.
Their website is also very vague and doesn't include a lot of information about either the drink or the company itself.
Online searches provide only a few bits of information, most of which are useless.
To try out a detox drink, it's best to learn exactly what's in it so you know what you're putting into your body.
The X-Pulsion detox drink does have vitamins such as vitamin C and the B vitamins – but they're synthetic.
A true, clean detox consists of whole foods, which are naturally equipped with all the co-factors needed for the nutrients to function optimally.
But besides that, the "proprietary blend" mentioned on the bottle makes it unclear what the other ingredients are.
It does contain creatine, and there's good reason for that (IF passing a urine test is your concern).
Many urine tests can tell if your sample has been diluted due to the low amount of creatine, and adding that ingredient helps your sample seem undiluted to the examiner.
However, no one can tell from the company website or even online reviews exactly what's in X-Pulsion, and for this reason, many people have avoided its use.
For those who have tried it, nearly half have given the product only one star – main reason being, "it just doesn't work."
My Opinion: Why You Shouldn't Use X-Pulsion
So, what are the main complaints against the XPulsion detox?
Besides claiming it simply doesn't work, there are other things that should make you approach this product with caution:
Its main result seems to be a diarrhea-like effect, which makes sense because the product contains a laxative known as psyllium husk. And again – that's not what a real detox is about.

If your urine is tested at a newer and more modern facility, the dilution could still be detected.

No one knows how safe the product is
With such sparse information available on  X-Pulsion, not to mention the company that makes it, one is left with a lot of unanswered questions.
If your only concern is to achieve a negative result on your next urine test, you should be at least a little concerned about …
(a) what is actually included in this drink
(b) how safe the product is.
Yes, it tastes good, and yes, it is inexpensive, but that's not what you should base your decision on when it comes to choosing a body cleanse.
In short, you deserve a detox product that works and one that you know has safe, effective ingredients inside. You can check out the one below, SoFlo that contains only natural organic plant based ingredients.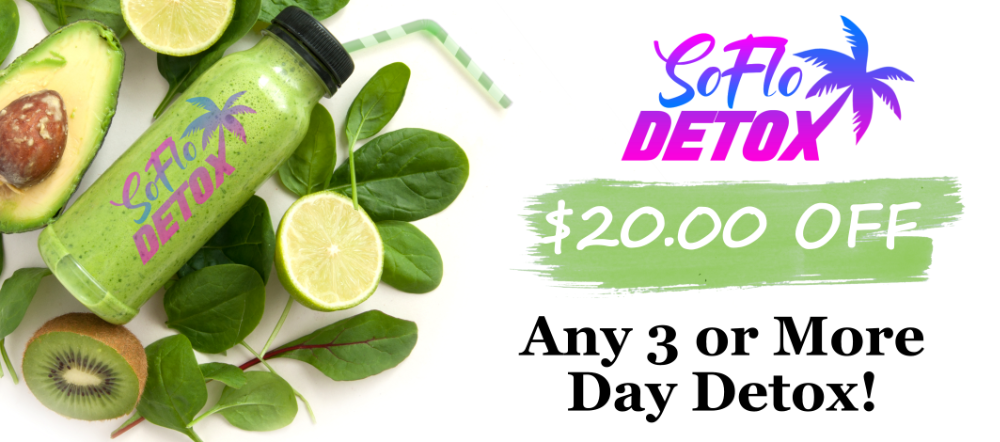 Unfortunately, the X-Pulsion detox drink fails in these and many other areas.
In fact, from what I've seen, X-Pulsion by Herbal Extreme seems nothing more than a fancy laxative and diuretic.
And laxatives are never enough to get rid of chemicals or anything else in your system.
Instead, it's better to go with a product you can find useful information on.
That way, you can know exactly what you're putting into your body.
Regarding its effectiveness, there is one more thing to keep in mind:
If your only goal is passing a test, the X-Pulsion drink is not geared for very heavy users.
So if you belong in that category, don't expect good results.
For a more natural product out there, you can check out our famous The Cleaner Detox review.
Conclusion
If you research the X-Pulsion cleanse, one thing becomes clear quickly:
It is NOT a great product to use and usually produces less-than-optimal results.
Although according to reviews it seems to taste good and is reasonably priced, none of that matters if the product doesn't work.
There is also the issue of the company that makes the product, Herbal Extreme.
Very little information can be found about the company, although their website does inform customers what to do if they aren't satisfied with the product.
They make a variety of products in addition to X-Pulsion, which are described on the site, but caution should be used before ordering any of them, and remember that most of the time, you get what you pay for.
You can find some natural detox drink recipes here that may work better, or at least healthier.
Not sure if this is the best option for you? Check out the other detox products I've reviewed:
Editor and researcher at Detox & Prosper. With years of experience creating a healthy home for my family, I now help others eliminate toxins from theirs! Read my story here.