We ♥︎ honesty! We may earn a commission through affiliate links on this page at no extra cost to you.
Essential oils can be a terrific way to help your body heal naturally. They've been used for everything from earaches and allergies to upset stomachs and colds.
It may come as a surprise to some, but you can even use essential oils for fatty liver. Studies have shown that they may help treat and prevent fatty liver disease.  You just have to know the right tools to use and the right direction to go in.
Let's start by addressing the basics first.
What exactly is fatty liver disease?
For starters, it's normal to have some fat in your liver, but there comes a point when it's too much.  A normal, healthy person may have anywhere from 5% to 10% fat in the mass of their liver.  More than that and it becomes a problem with the potential to turn into a major health issue.
There are 2 primary types of fatty liver disease:
Alcoholic liver disease
Nonalcoholic fatty liver disease
It can occur during pregnancy as well, but that's a different matter entirely. For the sake of this article, we'll just focus on the 2 major types.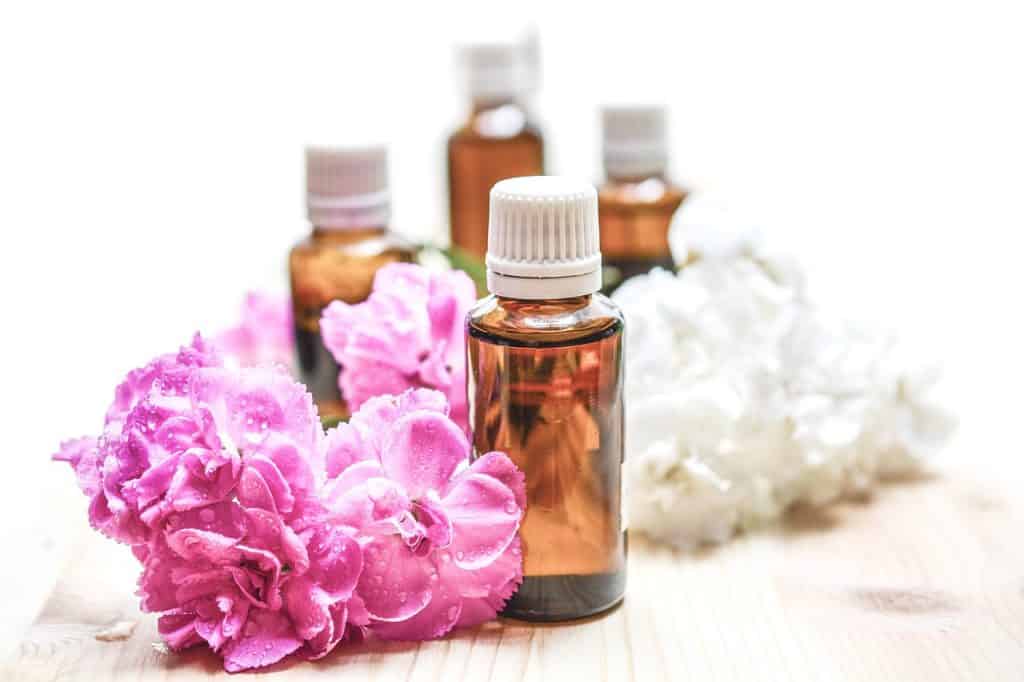 What are the symptoms of fatty liver disease?
One the of most concerning aspects of this liver condition is that you can have it and not even know it. How? Because its symptoms are nondescript, and they often masquerade as other things that aren't so serious.
Some common signs of fat buildup in your liver include:
Feeling excessively tired
Changes in appetite or weight
Nausea
Weakness
Confusion
Declining concentration levels
Poor judgment
Your liver can also enlarge, in which case you may feel a sense of fullness in the middle or upper right part of your stomach. If you have alcoholic fatty liver disease, this feeling grows worse with heavy drinking.
What can I do if I have these symptoms?
First of all, you need to check with your healthcare provider to confirm the diagnosis and give a professional opinion for treatment. However, it's good to detox your liver whether you have this disease or not. If you think you could use a liver detox, essential oils can help.
How can essential oils help with liver detox?
Essential oils work by simply helping your body do what it was naturally designed to do – function properly and heal itself. These oils are sourced from plants, which possess natural cleansing and renewing abilities.
A word of caution here. If you ingest essential oils as opposed to using them topically or for aromatherapy, make sure you use a pure, trusted brand that's free of fillers and synthetics.
There are some great essential oil companies out there, but unfortunately, there are just as many who wish to make a quick buck with no regard for the harm they do to people.
So…do your homework before buying!
Top 4 Essential Oils for Fatty Liver
1. Rosemary
Rosemary is great for your liver! It helps cleanse your blood and flush out all those nasty toxins in a safe, effective way. Rosemary is also said to stimulate the production of bile, which aids in digestion. This oil simply encourages the liver to work more efficiently and has been beneficial for those with cirrhosis and jaundice.
Last update on 2023-09-29 / Affiliate links / Images from Amazon Product Advertising API
2. Ginger
Ginger is known to stimulate liver secretions, but studies have shown that ginger essential oil can actually reverse non-alcoholic fatty liver disease!
One study
published in the Journal of Agricultural and Food Chemistry found that ginger and its major component citral worked to reduce oxidative stress and lipid biosynthesis in the liver. On top of that, supplementing with 125 mg of ginger essential oil and 25 mg citral dramatically reduced lipid accumulation in the liver. Pretty impressive!
Last update on 2023-09-29 / Affiliate links / Images from Amazon Product Advertising API
3. Fennel
Last update on 2023-09-29 / Affiliate links / Images from Amazon Product Advertising API
4. Lemon
Last update on 2023-09-29 / Affiliate links / Images from Amazon Product Advertising API
When it comes to essential oils, there are several great options for liver detoxing, but these are a few that I've found to be especially effective.
Since medical conditions are so individualized, it may be a matter of trial and error in finding the right essential oil for fatty liver.
Again, I suggest making an appointment with your doctor if you suspect a liver condition and get his or her professional opinion for treatment!
But what if you don't have a fatty liver?
What if you (very wisely) just want to support your liver health in hopes of avoiding dangerous liver conditions in the future? We have some tips for that too!
How to Support & Detoxify Your Liver: A Preventive Approach
Today, many health-conscious people rely on essential oils for liver support. In the past, spring tonics were an annual tradition.
Mothers and grandmothers said things like, "This is good for your blood" or "It will clean out your system." There were a lot of popular spring tonics, but the leading tonics were probably cod liver oil (ugh) and dandelion greens (actually not bad with butter and a dash of vinegar).
In those days, no one talked about liver detoxing, but people believed it was a good idea to help your body help itself. That was the purpose of the spring tonic.
People didn't talk about environmental toxins, food additives, or dangerous chemicals that could have a negative and even dangerous affect on the body, especially the liver.
Most of those things didn't exist in the past, or at least not to the extent they do today.
In a perfect world, your liver could do its job perfectly well without any help. The body's natural cleaning system would break down and eliminate whatever it had to. 
Unfortunately, today's world is far from perfect.
Over time, your liver can become overwhelmed and even clogged, impairing its ability to filter toxins and fat. The purpose of an effective liver detox is to extend a helping hand to an overworked liver.
A liver detox is a two-pronged approach. 
1. Avoidance: In a typical detox, you fast for a day and then eat only certain foods for another two or three days. Organic fruits and veggies, green tea and raw apple cider vinegar are suggested. Avoid processed foods, sugars, alcohol, and wheat products. The goal is to reduce the liver's workload. Eat only pure foods – avoid bad foods.
2. Support: You actively help the liver's functioning by using essential oils for liver support.
Best Essential Oils for a General Liver Detox
Qualities to look for in essential oils for the liver include oils that strengthen, stimulate, or help the liver increase the flow of bile.
Useful oils could also be those that support the gallbladder, are anti-inflammatory, or help with lymph circulation.
We've already mentioned rosemary, ginger, fennel, and lemon in light of fatty liver disease. Those also work great for supportive detox as well, but there are others:
Chamomile: Anti-inflammatory, helps liver and gall bladder, blood cleanser.
Lavender: Calming. Apply 2 drops to wrists or soles of feet.
Peppermint: Anti-inflammatory, aids digestion.
Grapefruit: Antiseptic, antiviral, diuretic.
Oregano: Antibacterial, antioxidant.
Juniper: Improves the elimination of toxic wastes.
Rose Geranium: Aids in efficient elimination of fluids.
Essential Oil Recipe to Cleanse Toxins During a Liver Detox
In a small bottle or jar, mix a few drops each of fennel, juniper and lemon essential oils with a pure carrier oil such as sunflower.
Begin massage on feet and slowly move up the body toward the chest.
Apply oils near lymph nodes, under the armpit, behind knees, below the collarbone, and where abdomen joins legs.
I hope this quick guide helped you learn more about supporting your liver whether you have fatty liver disease or not!
Want to learn all the ways to detox with essential oils? Grab the detox recipes and 7-day plan below!
Bachelor of Medicine, Bachelor of Surgery from Hamdard University. Dr. Rasheed's areas of expertise include Internal Medicine, Psychiatry, Gastroenterology, and Hematology. Her current areas of research include fibromyalgia, multiple sclerosis, sleep disorders, and medical marijuana.