Did you know? Up to 90% of house dust tests positive for toxic chemicals.
Learn how to clean your home naturally and detox your house with DIY cleaning recipes, non toxic home products, and  practical tips for creating a healthy home.
The bathroom - or at least what's in it - is quite possibly one of the most toxic rooms in any house. So let's kick off our 7 Day "Detox Your Home" Challenge by detoxing your bathroom and creating a personal care safe haven! The reason bathrooms tend to be loaded with...
Non Toxic Home Product Guides
Looking for safe, non toxic baby toys for your little one? As a mom, I know that can be a frustrating search. If babies didn't put everything in their mouths, it wouldn't be such a big deal…but they do. That's why it is so important to avoid chemicals in...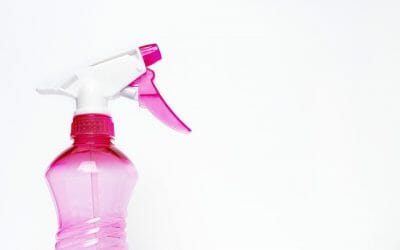 Currently, the US Center for Disease Control monitors nearly 300 environmental chemicals found in the human body. The majority of these come from products we invite into our homes.
Natural DIY Cleaning Recipes
Coming Soon!