The transition to a clean, whole food diet can be overwhelming – especially with little ones to care for.
As busy mamas, we often don't have an extra 5 hours a week to meal plan or deal with complicated recipes.
That's why I created this quick & easy Clean Eating Meal Plan Bundle!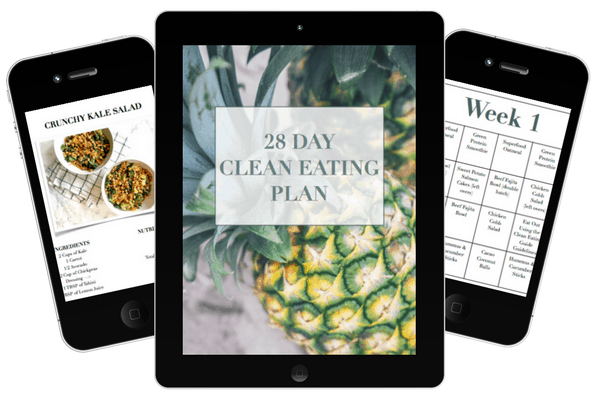 You'll get:
A 28-Day Clean Eating Meal Plan
Includes Breakfast, Lunch, Dinner & Snacks!
A Pantry/Fridge Staples Cheat Sheet
A Quick Reference List of Gluten-Free Foods
Delicious, Healthy Recipes
Dirty Dozen & Clean 15 Lists
Tips for Eating Clean at a Restaurant
And more!